Obama is in Kenya—Economical significant
Well! Well! Well! What can I say! This is the moments I feel proud of my country and more so as a business protégée. President Obama has roots in Kenya as his father was Kenyan, in fact, his fast name Barrack means blessing in Swahili. Many people view this as a pity visit, but I am more concerned about the economic value his visit gives to my country. Obama is in the country attending an Investors forum with other major world investors.
Marketing
Cameras of every major and minor media house are pointed at Nairobi Kenya. Investors would like to know what is so special about the country and what Obama is doing. If the visit does nothing else but points investors to the country, it will be a great success.
The Shark Tank Investors were in the country trying to see what investments they can sink their teeth in. Such are the motivations of the entrepreneurs of the country.
Security measures

The country has experienced a few security concerns in the past, nothing as chronic as some media outlets portray *cough* CNN. These media houses use Nairobi as their base anytime they want to air African stories and have their headquarters in the country as well. By the end of the day, CNN had to recant their headline due some blazing attacks on Twitter (Kenyans love twitter). The state upped the security measures in readiness for Barrack's arrival. The better can only benefit the country as investors and businesses are more likely to be more confident in investing and expanding.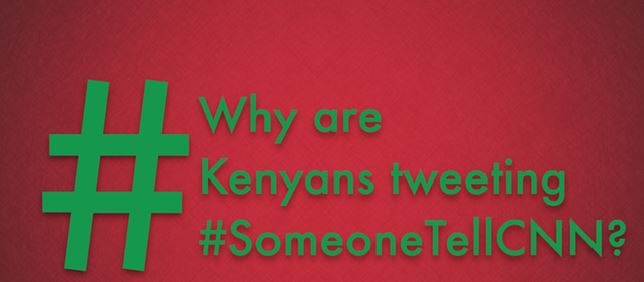 Motivated Entrepreneur
The event is set to be a recurring forum, giving entrepreneurs the opportunity to brainstorm more with the confidence that there is a better chance of getting investors on board.
Country renovations
Anytime a visitor comes home, you try to clean up to give them a better feel of your home. That is what Kenya has done by cleaned up the roads; streets put up better security lamps and cameras on the streets. These things will be there after Obama leaves, and the locals are sure to benefit from it.
Better trade relations
The two heads of state signed a contract that would allow better trade between the two countries. We are hoping to export more to the US and import less as a result of this contract. An increase in the export will help grow our economy and strengthen the Kenyan shilling against the US dollar.
Tourism
Barrack highlighted some of the excellent tourist attractions in the country and advised foreign countries to impose travelling advisories with more caution. And just the fact that He visited the country would propel more tourists to visit as a result.
The visit is not only significant to Kenya and Africa, but the world. It pits two contrasting countries as they try to create a relationship that will benefit both of them in the long run.