How to IMPROVE your credit score and WHY you should DEFINITELY do it!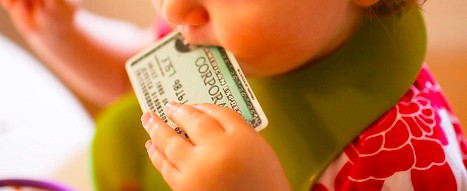 Maintaining a good credit score is not as difficult as it seems, as long as you are financially responsible and know how to keep your income higher than your expenses. Simply by taking small actions such as enabling auto-payments in your credit card payment page, you can be sure that you always pay on time. However, there are risks involved as well. For example, if you are not on top of checking your statements every month, simply by doing this, you could accidentally pay for a fraudulent order. Personally I feel that the pros of enabling auto-payment is better than the risks involved (damaging your credit score).
So what could happen when your credit score goes down? Well, for one thing, you'll have to pay a lot more on interest rates especially on big purchases where this would make a difference. Let's say you damaged your credit score because you forgot to make a payment one day. This is easily repaired. Constantly tackle the debt and make sure you and reducing the amount that you owe every week. This simply step will slowly help you build your score back to what you want it to be at.
Another method is to check your credit reports regularly. You can check from the 3 main credit bureaus once a year, so I even them out to checking once every 4 months. This ensures that everything is accurate and that there are no mistakes. These are very simple steps and anyone could do them to achieve a good credit score. Last but not least, building a good score could be as easy as not opening up too many credit cards in the same year. Limit yourself to opening only 1 or 2 credit cards a year. That way, you do not appear to be seeking a ton of credit by lenders (also known as hard inquiries).
Then again, there are factors that you cannot always control. For example, you can't speed up your credit history, which is one of the biggest determinants of credit score.
In the comments below, share some of your favorite tactics for rebuilding a credit score or maintaining an incredible credit score.