Best agricultural investments
Best agricultural investments
As I mentioned earlier, I am an agribusiness major. My field has given me access to knowing some of the best agricultural investments on the market. Agriculture has been neglected of late. However, this is one of the best investment ventures on the planet.
Coffee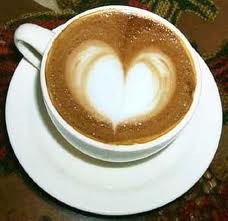 Coffee is the largest agricultural investment on the planet. The US spends an average of 20 billion on coffee every year, with over 100 million drinking coffee daily in the US alone. Clearly there is a large market to exploit with coffee. The coffee market is always growing and changing, Starbucks competitors are rising everywhere and thus the perfect opportunity for you to infiltrate the market.
Horticulture
The best part about investing in horticulture is the diversity it comes with. Horticulture is a wide niche. The probability of landing a horticultural product that would suit you is very easy. Horticultural products have a short growing period. A crop will last in the farm on an average of 3 months before harvesting. Such a short farm life, resulting in shorter investment time with quicker yields. You can, therefore, make numerous investments annually with lesser risk.
Beef / Beef Cattle
Beef is the biggest source of protein in the world by a mile. The best part about investing in beef is that the market is wide. Nearly all restaurants and fast food joints will need beef. Beef cattle are quite hardy animals and will do well in most areas. All they require is a good amount of food.
However, seeing Agriculture is a good investment opportunity, not many succeed in penetrating the market even in the local area. This is because a lot of these products need you to get a contract to maximize your market share. Next I will talk about how to be successful in agricultural investment.